Page no: O18f
After Go-Live
Comments
Posts are imported via FeedWP with "Allow Comments" On

this overrides general settings that they are off
Before Google Go-Live
Permalinks are set wrongly
to %postname%
category and year is missing.
This is part of IT testing.
DONE
Black Box
on Wren-Lewis
Missing CSS for links
example leaders
DONE
Telegraph blog gets into Mark Category
Noah Smith with Mark Thoma Category pic

For many chere
This post by Noah Smith appears without Category with a Mark Thoma picture.
problem are permalinks above.
DONE
Central Banks, Stop Words: Restore old titles

Must: translate /" into "-" in the URL
Title: 02Oct/Cross-border financial linkages: challenges for monetary policy and financial stability
is translated into
Cross-border financial linkages: Challenges for Monetary Policy and Financial Stability
hence the "/" is translated into empty
Central Banks: NewYOrk Fed and FRED
Broken Feeds
Had to set all posts of NY Fed to private
G0) Posts ending in "-" gives 404
Example:
DONE
G1) Remove stop Words removes author again from the postname
The author must remain in the postname
The family names are not in the stop words list
DONE
G3) Zerohedge posts have all post-ID
After restore old URL
Even if their URL is very long, so the chance of duplicated URL is very low.
http://austrian.economicblogs.org/category/zerohedge/
Not Fixed here
 After remove stop words:
Most post ID got removed. On Bawerk they remained.
 DONE
G4) Stop Words of new list are not removed
https://austrian.economicblogs.org/category/adam-smith/
The word "putting" is on gerund list but is still in the URL.
DONE
G5) New list: dual keywords
This new list will be part of an extension of the plugin to be implemented later. (might be tricky)
Still I would like to store these words for future use.
English has many dual keywords. One single word might a stop word, but not the combination of keywords.
Examples:
Free-banking, drinking-age,
DONE
G6) Increase font size
Like here in Mises
Most of our sources have bigger fonts.
DONE
G7) Our Content box is far smaller than our sources
The following is a copy from Mises and economicblogs without lowering sizes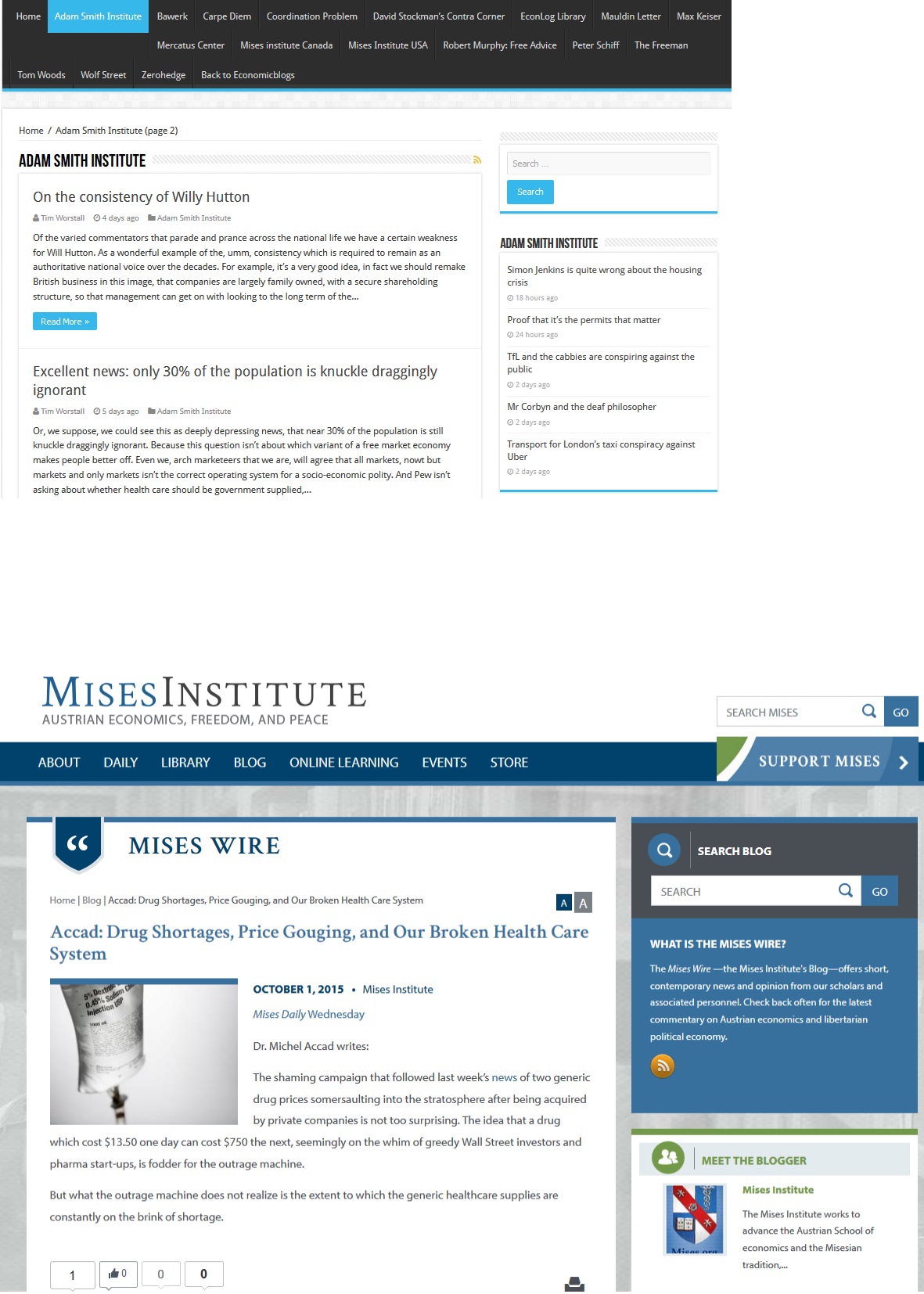 DONE
Not needed for Google Go-Live
N0) After Post Import, the Remove Stop Words must run
currently posts are imported with stop words. We should not make Google upset and change URLs later.
DONE
N1) Black boxes despite Post ID in the URL
After restore old URL:
http://austrian.economicblogs.org/zerohedge/2015/09/the-new-world-financial-disorder-15143/
FIXED, successfully tested but new black boxes appeared.
Reason cannot be duplicated posts, because it contains the post id.

New black boxes:
http://austrian.economicblogs.org/mises-canada/2015/09/3-market-tips-economist-14755/
http://austrian.economicblogs.org/mises-canada/2015/09/markets-12960/
FIXED 
N4) New Stop words list
Name: "Gerund forms irregular verbs"
DONE
N5) Coordination problem
Rad said Done but still does not work
www.coordinationproblem.org/atom.xml
[10:38:18 AM] T Niko: I can view it, too
[10:38:29 AM] T Niko: but there is problem somewhere and our plugin can't read it
 Not done
G6) Stop words are not removed
Example:
http://austrian.economicblogs.org/mises-canada/2015/09/the-right-hand-and-the-left-13202/
https://austrian.economicblogs.org/mises-us/2015/hoppe/
DONE
G8)
Continue on promoteauthor.com
P1) Mobile
Video should work Ipad, Iphone, too. No Flash.
Almost done
P2) Products
This is the plugin page from Expanded Fronts.
DONE
P3) People
Good pics, not necessarily new
DONE
P4) Remove all default texts
Remove: "lorem … etc."
DONE
Not needed for Google Go-Live
N1) Mises United States

strange text "Search | Mises Institute × Error message The page you requested does not exist. "
not existing posts or
Not existing link in  "View Full Post" button
Not done
N2) Swissmacro
URL are not updated for Swissmacro
Example: http://swissmacro.ch/bahn-frei-fur-bankdienstleistungen/
They are on German
The URLs must be updated for all blogs with our plugin
Niki: We need to add German list and it will work correctly
N2a) All posts assigned to one author
But they are multi-author blogs
Not done
N3) dot is a seperator for words in URL
URL: https://austrian.economicblogs.org/adam-smith/2015/worstall-corbynomics-peoples-qe/
title:Taking Corbynomics seriously…and stop giggling at the back there
Bug: The plugin did not seperate into "seriously" and "and"
Finally both words are stop words and need to be removed.
Not done
N3c) Remove duplicate words inside URL
Example here
Not done
 N4a) Stockman: Only partial Posts
Example here
Not done
N5) Missing Categories
Coordination problem: category missing in Austrian menu
RBNZ: Missing in Central-Banks menu
Rad: Done
N6) Subcategories are not assigned
Posts must be assigned to both category and subcategory
Currently this works only for category. This is wrong
There is probably a syndication rule missing, because it work for Megan Green on European.

Please add for all single-author blogs also a subcategory
This may be fixed after Google-Go Live, Important but not urgent

Not done
N7) User pictures: Faces, No Sun Glasses, Beautiful like Passport Photos

No Body like here  (take the face on the page)

No furniture (Sarah on Europeans)
User pic good, category pic bad
 Prio low
Max Keiser use this pic and smaller:
Partial done, Rad can't find better
N8) No pictures taken from original
Swissmacro: Seems to happen very often
Niki: Done
N9) Buttons—> to be documented

All posts need 5 buttons, 1 now with Google go-live, 4 later with author-go-live
Button1: IMPORTANT
Text "See full content & comments" links to original post
The next ones are additional functionalities for the Author Go Live
NIKI: DONE on ACCEHMSySM?
Niki: Done on ACCEHMSySM
Button2: Vote up sign
Button3: Vote down sign
Niki: Done on ACCEHMSySM
Button 4: Text "Are you the author?" links to a copyright page –  Niki: Done
Niki: Done on ACCEHMSySM
Button5: (low prio)
Text = "Donate to author"
this is a new field in user that specifies his paypal
Niki: Done on ACCEHMSySM
Not done
N10) Heterodox
New link http://bleedingheartlibertarians.com/
Not done
N11) Archive of bawerk misses some posts.
 Not done
Additional Functionality Feed Site
A1.  New and Wrong links:
Telegraph Blog: Move to Cheerleaders
 Not done
3. The widgets in the sidebar
DONE, George will later choose which category appears where.
4. checked for empty authors and delete them
DONE, apart from George's work
5. check the content, if the picture are missing
fixing it, if the picture is not autoassigned for featured image – fixed
DONE
A8. Channels for Authors
We also add information – avatar, social networks on the authors which are automatically added (when it is possible)
: How do u automatically create the channels?
OPEN
A9) Official Author: "BlogAdmin"   and Fondtrends

Example:
http://european.economicblogs.org/category/london-school-of-eco-blog/
The author is inside the text, while BlogAdmin is the "official author".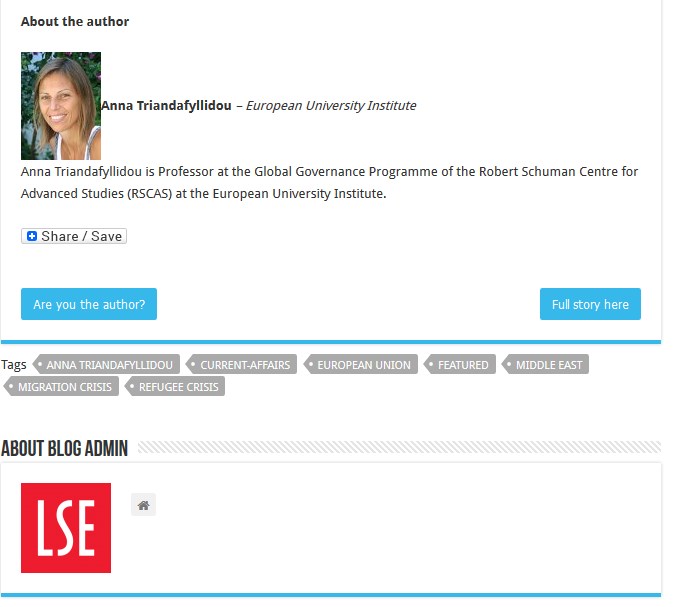 Same happens for Fondstrends on Swissmacro

Example: Author Jog somewhere on the bottom
 Not done
10. Official Author: Tyler Durden 
Low prio
We have a bigger problem with Zerohedge /Tyler Durdon:
He writes author = Tyler Durden, but then "submitted by".
Done
F7) We added the categories in the menu (because it is too empty)
DONE
We will replace this with special design pictures later.
Other bugs and Features
O2) Fintool
a website with videos
OPEN
O3) the SNBCHF icon in original?
I created it 3 or 4 years ago,
No this was Favicon
Not done
O4) Text to Speech Plugin
Low prio, yet, OPEN
O5) snbchf/Swissmacro and redirect
Low prio, OPEN

O6) Yoast: Redirect with regex on .accessht
Low prio, need page, OPEN

O7) Centralbanks.ch user not created, (low hanging fruit)
uses snbchf zone in Gandi,
same as swissnationalbank.org, which is correct.


this should link to snbchf.com
Do we do a redirect with CNAME?
 Niki: Done
O10) Icons on Follow Author
Create new "CFA Soc"  for authors instead
Exception: Leave CFA Society Switzerland icon for George Dorgan
Low prio, OPEN
O11) Follow Author: Alignment
Important, but not urgent
authors are always right alinted , They should also appear on left side.
Example: akismet
So I would like that authors are left and right, for Akismet we will need only 4 rows instead 7.
Hence we need a param for left/right
 Not done
Low prio
Fix HTML issues on the page and improve
Not done
See more for